Sun, 31 August 2014
#5 Soul Sunday avsnitt 2- Balanser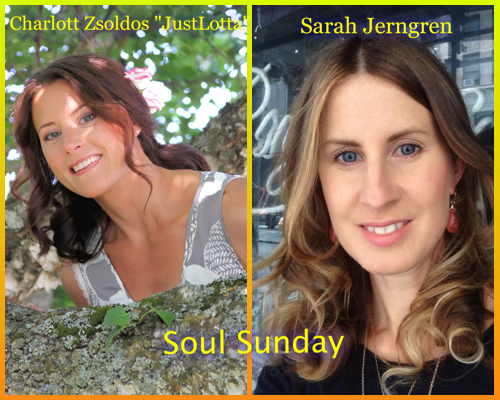 Vi är två kvinnor som under 20 minuter reflekterar kring ämnen som är viktiga för både kroppen och själen!
Dagens avssnitt handlar om balanser. obalanser och vad vi själva kan göra för att hitta rätt i vardagen.
Charlott Zsoldos "JustLotta" Holistic Health Coach - http://justlotta.se
Sarah Jerngrens blogg www.myyearofhealth.nu
---
Sun, 24 August 2014
#4 Pilotavsnittet "Soul Sunday"
Charlott Zsoldos och Sarha Jerngren träffades för 1 1/2 år sedan då de båda deltog i en kurs i Halmstad. Sedan dess har de hållit kontakte och vid flera tillfällen sökt olika samarbetsvägar. Under sommaren har Sarah varit i NY och jobbar vidare med sin adra bok och med Yoga. Lotta har utvecklat sig inom fysträning, kost och mindset.
Efter att vi hade spelat in vårt första pilotavsnitt på den här podcasten så kände vi båda att detta var helt rätt för oss. Och Vi hoppas att ni som lyssnar kommer att känna som vi gör.
Vi planerar att släppa en minipod en gång i veckan. Och vi kallar det minipod eftersom vi inte kommer att gå över 20 minuter per podcast.
För att hitta till Lottas hemsida: http://justlotta.se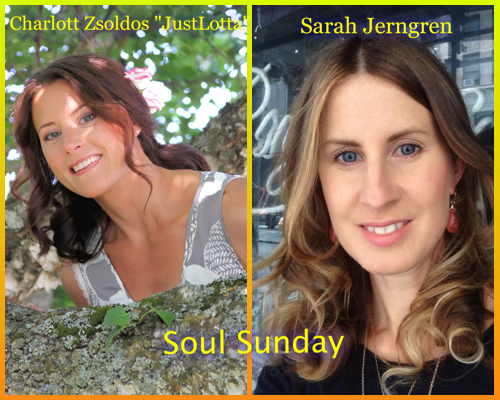 ---
Fri, 1 August 2014
#3 Ben Coomber
Welcome to Podcast number 3 with Ben Coomber and me!
Ben Coomber is a leading educator in sports nutrition in the UK. He is the man to to to ig you are a Personal Trainer wanting to learn more, or if you are a client seeking helt for your health. Ben himself has grown the passion for health since he himself suffered from too much weight and AdHd.
In this podcast Ben and I talks about nutrition and mindset to name a few topics. Ben has his own podcast called "Ben Coomber Radio". To find him on iTunes, just type in his name and the search engine will take you there.
You can learn more about Ben by visiting his website: http://www.benboomber.com
If you want to know more about me, then please visit my website: http://justlotta.com
You can find both of us on our seperate accounts on twitter, facebook, instagram and Youtube.
---